First Step
click the small "comment" if you unable to see the word "comment list(开放留言) "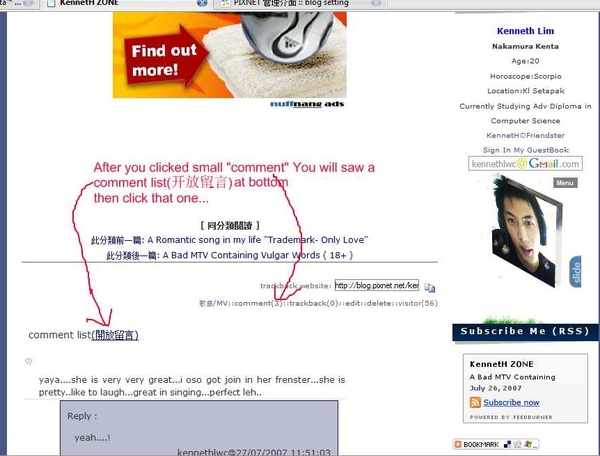 Step2
after you clicked comment list(开放留言) *remember is click that word inside the bracket o
then a new window will pop up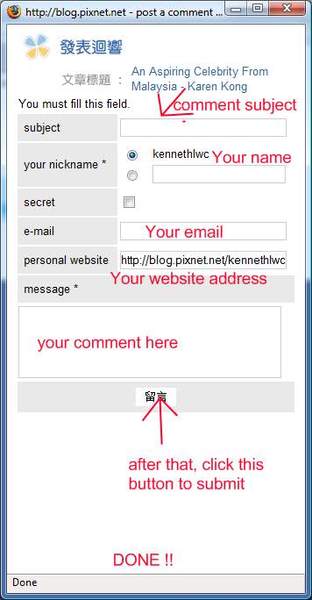 DONE !!
ps: sorry if my blog brings inconvenient to you. I had wrote a suggestion to blog provider. Hope they will change the feature as soon as possible.